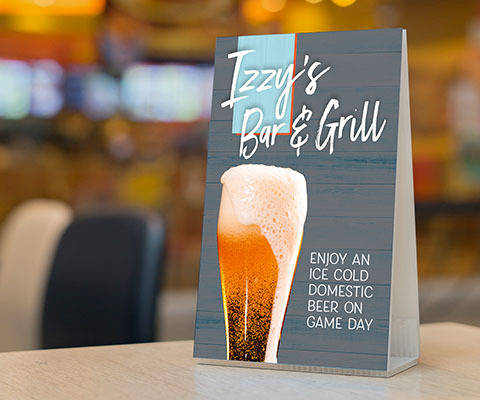 Table Tents
Great for special occasions like weddings and baby showers, as restaurant and bar menus, or as promotional signage.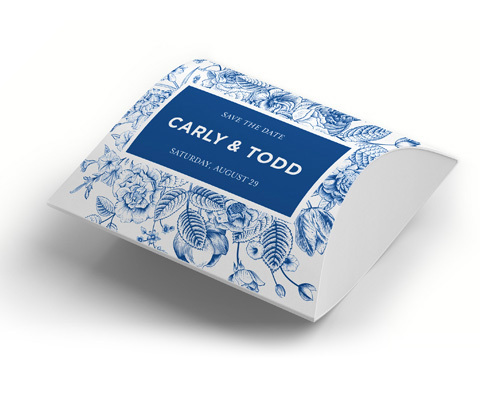 Event Packaging
Custom and personalized packaging for your party favors, swag and event kits to help you put on memorable occasions, from bridal events to business conferences.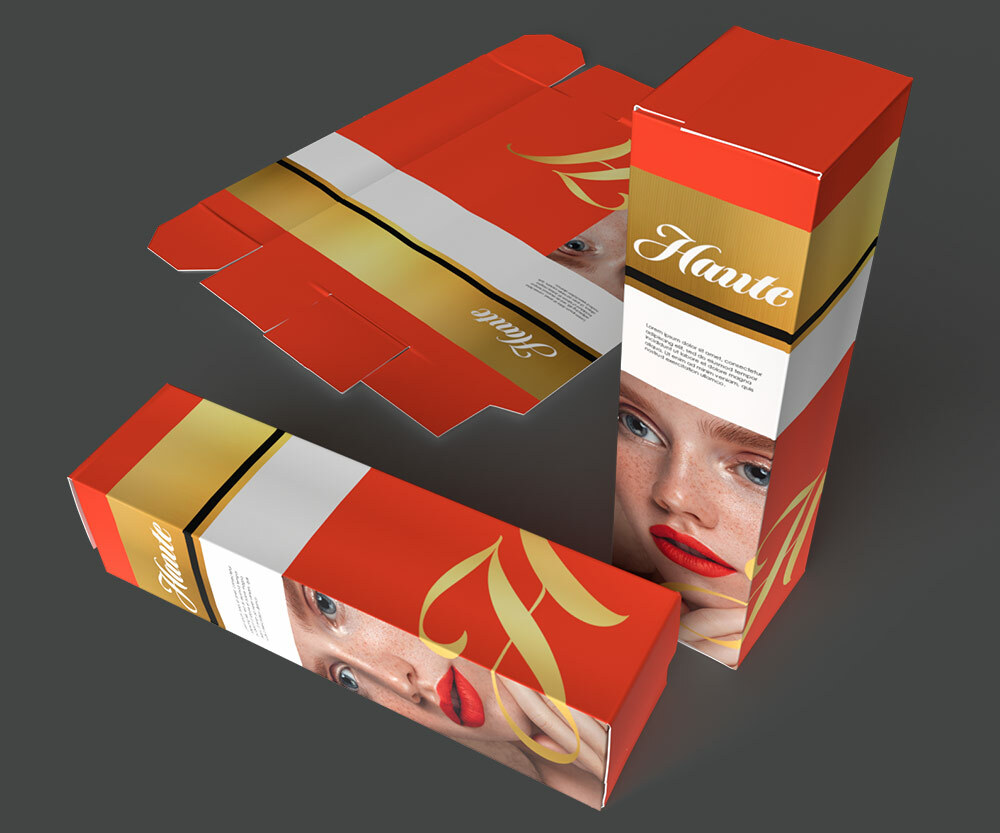 Product Packaging
Want your product to pop off the shelf? Boost sales with brilliant designs and specialty embellishments. We offer boxes and packaging in selected templates and sizes for your short-run production needs.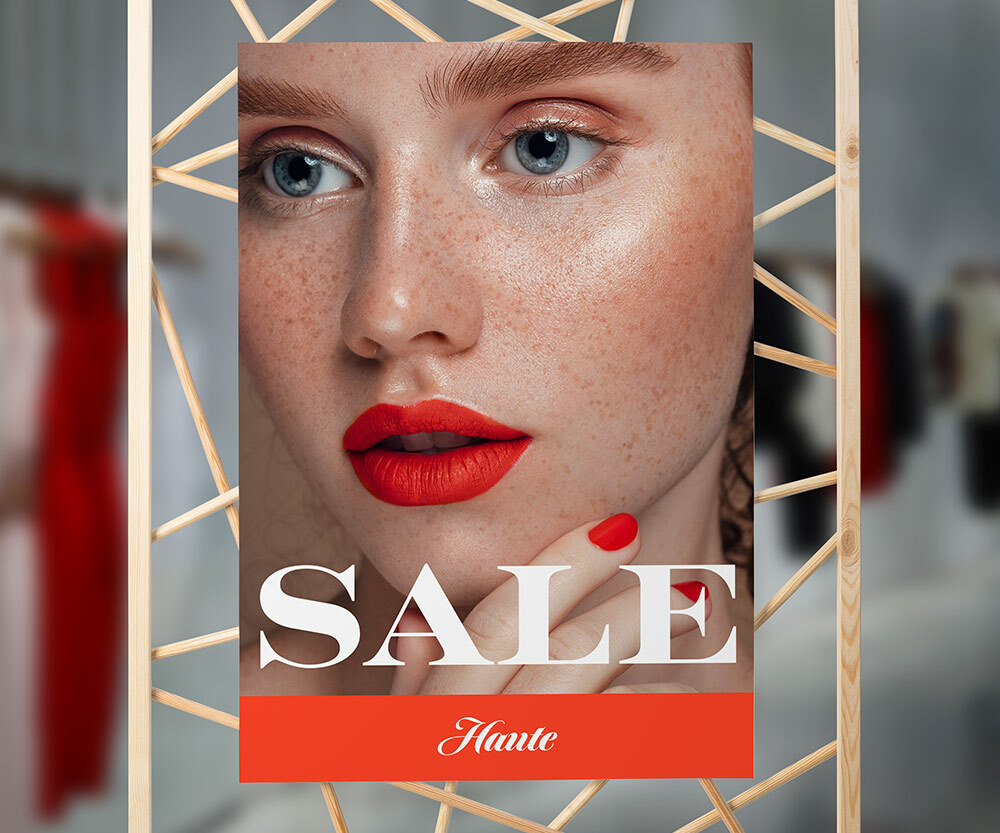 Retail Displays
Drive purchases with high-quality displays for retail environments. Ask us about our available embellishments and installation services.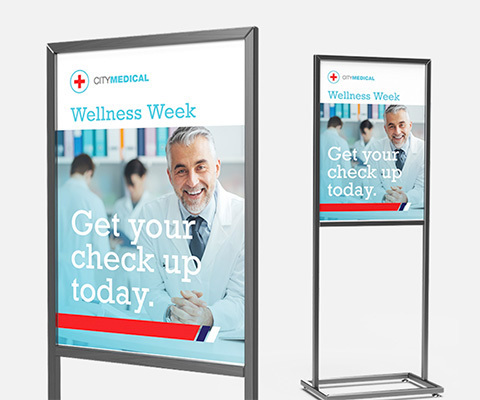 Indoor Displays
Complement your interior with professionally produced signs and graphics. Perfect for directions as well as awareness campaigns in shopping centers, campus locations, medical offices and more.
Double L Signs
This durable sign holder makes changing out signs easy. With no assembly required and no bolts or clips, the set-up takes only a few minutes.
Get more with Quik Print
Brand Management
Custom Shapes with Specialty Cutting
Shrink Wrapping, Perforating and Laminating
Personalization (Variable Data)
Neon Colors and Metallic Effects
Raised Lettering and Embossing
Ready to get started?
After you submit your files, we don't just click "print".
Our team will review your file and work with you to make sure it is prepared to ensure the best possible result.
We deliver. Fast.
We offer Free Delivery in OKC and Stillwater Metro. We can meet your deadlines while maintaining high quality, color accuracy and great Customer service.